LUXHUT
LuxHut is for those looking to spend some time away from civilization, it creates a unique dwelling to appreciate nature. It is made of wood, insulated, equipped with its own foundation and can be placed on any type of ground.
It's structure allows to open even the entire wall to provide access to air in addition to the deck that can be used, for example, for socializing.
As options, LuxHuts can include solar panels, the HVAC system, a toilet and a shower and are designed for a year-round use.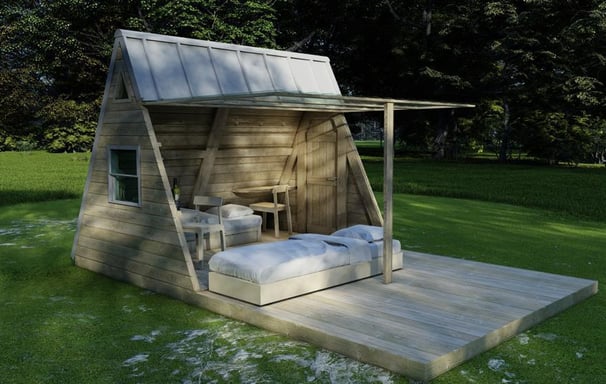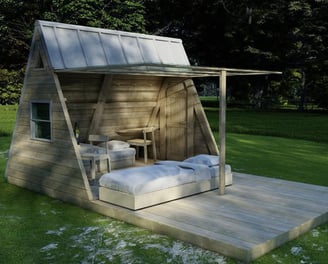 LuxHut is very easy for transport on any type of trailer. Ease and speed of assembly are its big pluses; no heavy equipment is needed as it is made of 8 main elements.
Our LuxHuts cover a wide spectrum of use: from the basic models to advanced luxury ones. They can be used as shelter for victims of natural disasters as well as a summer escape or glamping chalet